Sigmon Law PLLC
4301 Yoakum Blvd, #115 Houston, Texas 77006
Houston, TX, USA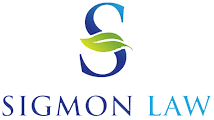 Details
Contact:

Ernesto Sigmon

Contact Phone:

(713) 333-7979

Contact Fax:

Number of Lawyers:

Representative Clients:

Areas of Practice:

Personal Injury •Auto Accident / Truck Accidents •Motorcycle Accidents •Catastrophic Injury •Product Liability •Medical Malpractice •Wrongful Death •Business Litigation •Control of Business •Breach of Contract •Breach of Fiduciary Duty •Insurance Bad Faith •Fraud
Details
Sigmon Law, PLLC represents people who have been seriously injured or killed by the negligent, reckless, or intentional acts of others. Our firm also represents businesses and business owners that find themselves in a business dispute. Whatever the situation, you need the best personal injury trial lawyers working on your case; lawyers that understand the importance of attention to detail, strategy, and efficiency. You also need lawyers that are willing and capable of taking your case to trial in the face of a "low-ball" settlement offer from the defendant. This is no time for guesswork.
Sigmon Law, PLLC was founded to help those in need of a voice.
Most corporate defendants, insurance companies, and "tort reformers" want you to believe that a plaintiff seeking just compensation for real harms and losses is the cause of increased health care costs, inflation, joblessness, global famine—you name it. This of course isn't true. Every American citizen has a constitutional right to trial by jury in a civil dispute and seeking redress through the court system is often the only way to encourage bad acting individuals and companies to change their conduct or approach to doing business in order to protect the community and prevent others from being harmed in the future. It's in the
Seventh Amendment
. The lawyers at Sigmon Law take this constitutional right seriously and we fight to preserve it. Unlike many of the defendants we encounter, our clients often don't have the financial resources to pay an hourly lawyer to have his or her day in court if they have been harmed by a defective product or seriously injured by an insured person, hospital or corporation. Therefore, Sigmon Law assumes the financial risk of working on a contingency basis by "putting our money where our mouth is".
You pay nothing unless we produce results.
We cover all expenses associated with your case. If you lose, we lose. If you win, we win. It's as simple as that. We put our money into funding your case because we believe in it and we believe in you. As a result, you can rest assured knowing that you have committed personal injury trial lawyers working on your behalf to get outstanding results because you have a good case and we are "in it together". We live in a lop-sided world. The trial lawyers at Sigmon Law, PLLC bring balance to the equation and we are proud to do it. If you or someone you know has been harmed or injured because of the negligence of another, please call Sigmon Law, PLLC at (713) 333-7979. We can help.